Lake Worth Florida Title Company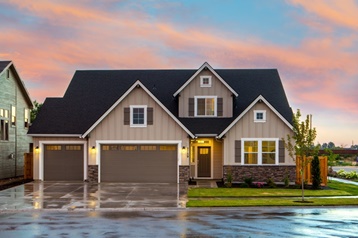 Thank you for visiting my Lake Worth Florida Title Company page. My name is Ryan S. Shipp, Esquire and I am Florida Lawyer with a passion for Real Estate. As a Lake Worth Florida Real Estate Attorney, my law firm has represented countless Buyers and Sellers in both Commercial and Residential Lake Worth Real Estate Closings and transactions. Through these numerous transactions, my law office has been exposed to how attorneys, real estate agents, lenders, brokers, and title companies operate and do business. Some of the exposure has been positive, while other exposure has been negative.
As a result, we created Clear2Close Title & Escrow, LLC. Clear2Close is an Attorney owned, full service Lake Worth title insurance agency which serves homeowners, lenders, attorneys, and real estate agents in both commercial and residential real estate transactions. Our goal was to provide the community of Lake Worth, and the surrounding areas, with title services at the lowest possible rates and work product of the highest quality. The beauty of Clear2Close is that we are not a law firm, so you won't see any of the traditional expensive law firm pricing. Need a Lake Worth Quit-Claim Deed or a Lake Worth Hard Money Loan? No problem, we handle those as well.
Visit us today at @ clear2closefl.com to inquire more about our services and obtain your free title quote. We can also be reached by phone @ (561) 600-0448, email @ info@clear2closefl.com or in person at our Lantana, Florida office location @ 814 W. Lantana Rd. Suite 2B, Lantana, Florida 33462, just miles away from Lake Worth, Florida. Clear2Close wants to be your Lake Worth Florida Title Company.
Are you a Seller that needs assistance with your Lake Worth For Sale By Owner (FSBO) Transaction? No problem. Contact our Lake Worth FSBO Attorneys today at our parent company, The Law Office of Ryan S. Shipp, PLLC.
Atlantis Title Company - Belle Glade Title Company - Boca Raton Title Company - Boca Rio Br Title Company - Boynton Beach Title Company - Delray Beach Title Company - Greenacres Title Company - Haverhill Title Company - Highland Beach Title Company - Hypoluxo Title Company - Jog Road Title Company - Juno Beach Title Company - Jupiter Title Company - Lake Harbor Title Company - Lake Park Title Company - Lake Worth Title Company - Lantana Title Company - Loxahatchee Title Company - Manalapan Title Company - North Palm Beach Title Company - Northwood Title Company - Ocean Ridge Title Company - Pahokee Title Company - Palm Beach Title Company - Palm Beach Gardens Title Company - Palm Beach Gardens Mall Title Company - Palm Beach Shores Title Company - Palm Springs Title Company - Palms Central Title Company - Palms West Title Company - Riviera Beach Title Company - Royal Palm Beach Title Company - Singer Island Title Company - South Bay Title Company - Tequesta Title Company - Village of Golf Title Company - Wellington Title Company - West Delray Beach Title Company - West Palm Beach Title Company