Manalapan Title Company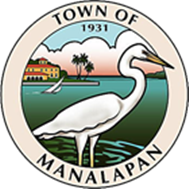 Manalapan Florida is a very small beach community located in Palm Beach County that is only 2.4 square miles and has a population of less than 500 people. People in Manalapan buy and sell property and in doing so may require a title company to assist with the issuance of a Title Policy.

Title Insurance in the State of Florida shields the owner of the property against risks and losses caused by defects on title arising from events that occurred in the past. In other words, title insurance protects the property owner against loss due to deficiencies that were not discovered at the time of the purchase of your Manalapan Florida property. No matter if you're purchasing a residential or commercial property, Clear2Close Title & Escrow guides all parties through every step of the transaction. At Clear2Close Title & Escrow, LLC, its all about communication and domination for our clients. As part of a streamlined process, Clear2Close Title & Escrow, LLC and its team work tirelessly to ensure your title search and lien search are reviewed early in the transaction to help limit unexpected surprises.
Why choose our Manalapan Title Company?
Simply put, we have trusted title insurance policies and the most competitive settlement fees in Manalapan area. Our Manalapan Title Company is owned by Florida Real Estate Attorney Ryan Shipp. This means you get superior quality work without the attorney pricing.
Contact our office today at info@clear2closefl.com to inquire further about our services and obtain your free title quote. We can also be reached by phone at 561.600.0448 or in office at our Lantana location at 814 W. Lantana Rd., Suite 2B, Lantana, Florida 33462, right next to Manalapan, Florida. Clear2Close wants to be your trusted Manalapan Title Company.