Wellington Title Company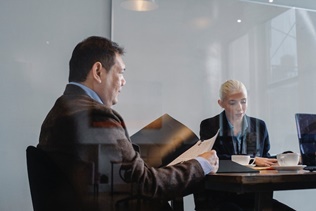 Why Choose Clear2Close Title & Escrow?
Clear2Close Title & Escrow, LLC is a local attorney owned and family operated full service title and escrow company in Palm Beach County Florida.
If you're planning to buy or sell a property in Florida, it's important to have the right title company to ensure a smooth and successful transaction. At Clear2Close Title & Escrow, we're dedicated to providing a wide range of services that will make the closing process hassle-free for our clients. Here are some reasons why you should choose our title company:
Expertise and Experience
Our team of professionals is well-versed and experienced in the real estate industry. We always keep ourselves up-to-date with the latest changes in laws and regulations that affect the title and closing process. We know the local real estate market inside out and can guide you through the whole process.
Full-Service Title Company
We provide comprehensive title services, from title searches to title insurance, document preparation, and closing services. Our team will be with you throughout the entire process, ensuring that everything is done professionally and efficiently, from the initial title search to the final closing.
Competitive Rates
We understand that the closing process can be expensive, so we offer our services at a competitive rate. Our pricing is always transparent, and we make sure to keep our fees reasonable and fair.
Customer Service
At Clear2Close Title & Escrow, we take pride in our excellent customer service. Our team is always available to answer your questions and address your concerns promptly. We understand that buying or selling a property can be a stressful experience, so we're committed to making the process as smooth and stress-free as possible.
Peace of Mind
By working with Clear2Close Title & Escrow, you can have peace of mind knowing that your transaction is in good hands. We'll ensure that all necessary paperwork is completed accurately and on time, and we'll guide you through every step of the process. Our goal is to give you a positive experience and ensure your satisfaction with the outcome.
Working with an experienced and reliable Florida title company is crucial to a successful real estate transaction. At Clear2Close Title & Escrow, we offer expertise, a full range of services, competitive rates, exceptional customer service, and peace of mind. Contact us today to learn more about how we can help with your real estate needs.
Visit us today at @ clear2closefl.com to learn more about our services and receive your free title quote. We can also be reached by phone @ 561.600.0448, email @ info@clear2closefl.com or in person at our Lantana, Florida office location @ 814 W. Lantana Rd. Suite 2B, Lantana, Florida 33462, just miles away from Wellington, Florida. Clear2Close wants to be your Wellington Title Company.